Categories: Accessories, Saddles/Seatposts
Please note, all of our items are subject availability, and our stock levels change regularly.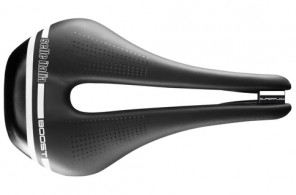 The Novus Boost TM Superflow represents the ideal saddle for anyone who is searching for performance and comfort at a competitive price. The benefits of the Superflow technology, the double-density padding and the rear inserts in Nubuk, make this saddle unique of its kind.



Key Features

Tubular structure in Cromoly and Manganese alloy. Light and flexible at the same time, ø 7 mm.

Technical cover material that guarantees a strong and durable lifetime.
You may be interested in…