Categories: Bikes, Bmx/Trials/Jump bikes
Please note, all of our items are subject availability, and our stock levels change regularly.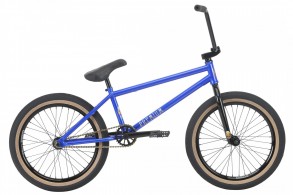 La Vida. Translating to "The Life" the La Vida really does showcase everything Premium embodies, a bike fit for a pro and right on trend!100% Chromo frame? 100% Chromo Fork? 100% Chromo bars? Yes, that's correct the Premium La Vida really has a pro skeleton running through it allowing you to just concentrate on your riding rather than your upgrades.
You may be interested in…