Categories: Wheels
Please note, all of our items are subject availability, and our stock levels change regularly.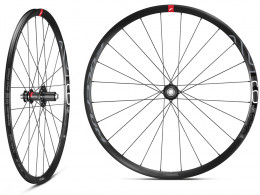 DESCRIPTION
The Racing 6 DB represents the initial offering from the Fulcrum line-up and brings the highly respected quality from the rest of the range and offers it to a wider audience. The classic style hub with J-bend spokes adds an air of classic performance and reliability to a new and modern wheelset.

At a very interesting 1690gr for a pair of road disc wheels the Racing 6 DB is a perfect solution for not only great training wheels but a great way to enter into the world of Fulcrum quality wheels for those sportive riders looking for something more. 2-Way Fit Ready? construction makes for a very versatile package at an initial offering price point.
You may be interested in…