Categories: Clothing, Bandanas, Neck wear, Skull caps
Please note, all of our items are subject availability, and our stock levels change regularly.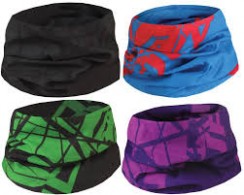 Arguably the most versatile piece of clothing you'll ever buy. There's so many ways to wear the Endura MTB Multitube; use it as a neck tube, a bandana, skullcap, a sweat band and more. The fast wicking material will do an impressive job of keeping you cool when it's hot & warmer when it's cold. The low bulk means that it will fit comfortably under your helmet.
One size fits all.
You may be interested in…