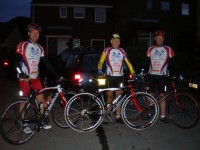 The start of Boot and Back 2010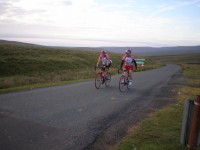 Birkdale common. Scott and steve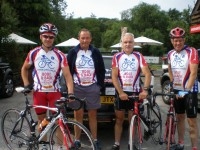 First stop. Kendle.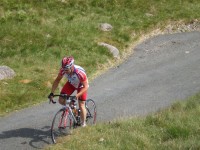 Climbing Wrynose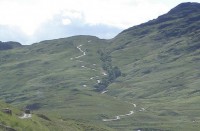 Hardknott pass East side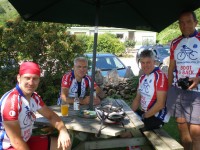 Boot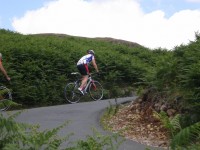 The foot of Hardknott, west side.
Stevie. Is this the way to Amarillo?!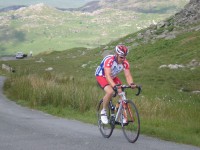 The top of Hardknott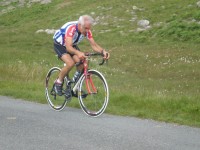 Arthur at the top of Hardknott. Licking along just nicely!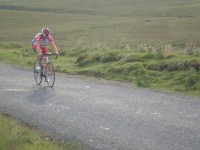 The top of Barras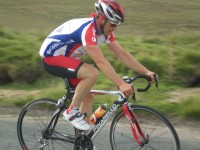 On the way to Tan Hill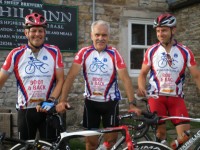 Tan Hill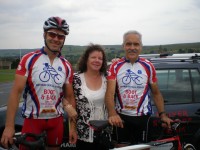 Reeth. Where we were greeted by my Mum.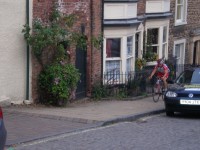 Richmond. Approaching the Ship.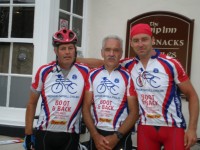 The Ship. Wired after about 30 Gels!
Boot and Back June 2010
May 11th, 2014
In 2007 my mum got Cancer. Also a good friend i went to School with Died of Cancer when he was only 21!! Since this has happened, it was on my mind to do something to help! With me being a keen cyclist i immediately thought of doing a cycle ride. I didn't want to do just any ride i wanted it to be something close to my heart and for it to be a challenge! Back in the 1960's my father (Arthur Caygill) used to do a ride he called Boot and Back, which he always talked about and has always stressed how hard it is! I did the ride in June 2010, and i set off at 4am in the morning. I did the ride in 11 hours ride time, 16 hours with stops. 2 hills which i rode both ways are two of the steepest hills in England (Wrynose Pass and Hardknott Pass)

Here is the route i took so you can judge for yourself just how hard it is!! I started in Richmond-Reeth-Healaugh-Muker-Keld-Over Birkdale Common-Nateby-Kirkby Stephen-Tebay-Kendal (Lake District)-Windermere-Ambleside-Skelwith Bridge-Little Langdale- where I met Wrynose Pass!, riding over Wrynose Pass-over Hardknott Pass-BOOT!! I rode all the way back to Kirkby Stephen the way I came.................and this is where I put a STING IN THE TAIL.....................To Kaber-over Barras (which is a 8 mile climb)-Tan Hill-down Arkengarthdale-Langthwaite-Reeth-Richmond. The Route in total is 209 miles long!!!!


The ride took place on the 30th of June 2010. I was wanting to ride in July but due to a bad weather forecast for early July in the lakes, meant i had to bring the ride forward, as riding the steep passes is dangerous in bad weather. The ride went exactly to plan,we set off at Four in the morning and returned home (To my local pub "The ship" in Richmond) at Eight thirty in the evening. Our first cafe stop was between Kendle and Windermere (The little chef) We road on from there to meet Wrynose pass and then Hardknott pass, where we stopped in Boot for a quick drink and rest before Attacking Hardknott pass and Wrynose pass again!! We then stopped at Ambleside for our Dinner,which we sat by the lakeside and the sun was out and it was 26 degrees!!! We then road back to kirby stephen where we stopped for Five minutes and had some pasta and an ice cream which was delicious and well needed!! Then we were on our travels to kaber/Barras and climbed eight miles up to Tan hill, Down to Langthwaite,to Reeth, to Richmond, to "The Ship" public house where i was met by my family and friends. Julie (The landlady of the Ship) was an absolute star as she had put a buffet on for me and had a pint of Guinness waiting for me, which i may ad went down very nicely. Many many thanks to Julie and the rest of the staff at the ship.



I raised £5000 for Cancer Research.