Categories: Bikes, Gents Bikes, Road bikes
Please note, all of our items are subject availability, and our stock levels change regularly.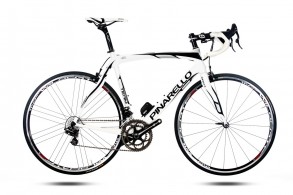 Pinarello FP Team brings a race platform to the masses. With a Sloping geometry the FP Team offers the budding racer a superb platform to start on but without sacrificing all-day comfort. The agile and lively FP Team is equipped with Campagnolo's Athena Electronic EPS components which provide the rider with 11 speed electric gearing. Now upgraded with internal battery.

Size: 51cm (Measured centre to centre)

This is a bigger bike than 51cm makes it sound!