Categories: Turbo trainers/accessories
Please note, all of our items are subject availability, and our stock levels change regularly.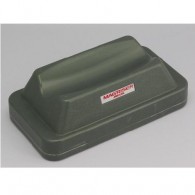 The Minoura Mag Riser Front Wheel Support Block levels out the front of your bike for a natural riding position when using a Minoura turbo trainer. The Mag Riser can be used with both 26" mountain bike tyres and narrow 700c road tyres.
You may be interested in…